LADYGUNN: Q+A: ELIZABETH PIPKO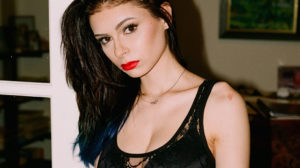 Can you tell about your upbringing?
It was honestly perfect. I was blessed with the most amazing parents and grandparents who I spent all of my time with.
When did you start modeling?
I was seventeen.
What other creative outlets do you have?
I've been a figure skater for years so that's definitely one of the places where I can really feel free to be myself and be creative. I also write a lot of poetry. I actually published a book of poetry in 2013 when I was seventeen. I also love to paint when I have time.